Christmas Holidays 23 Dec – 1 Jan
Merry Christmas and Happy New Year
Stop running, it's time to stand still and reflect on 2019. That's our wish this year, developed in collaboration with running brand Unsanctioned, webshop customer from the first moment. This year we launched hangtags and printed labels online, shipped within 7 working days, we reached the next level in STeP sustainability and we completed a royal project.
Now ready for a promising 2020, with in september our 120th anniversary!
From 23th of December – 1st of January our factory is closed.
Team EE Labels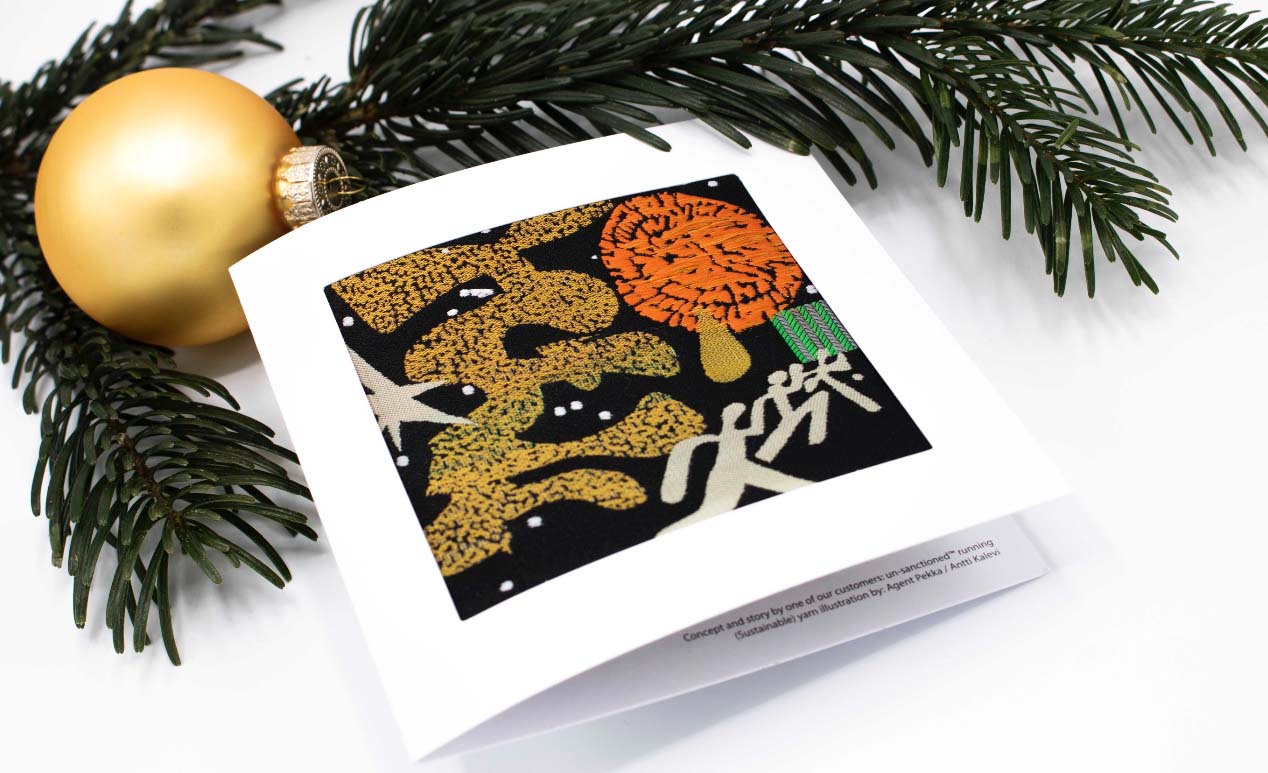 Woven christmas and New Years wish
For a long time people mainly took from the planet, without giving much back. The 3 Wiser Humans came up with a plan. Step by step, or in our case; colour for colour on their way to circularity. Together we finish the existing stock of yarns. Every colour that's out of stock is replaced by a recycled version.
Concept by one of our first webshop customers: Unsanctioned Running
Illustration by: Antti Kalevi – Agent Pekka