Huge label job – Worldcup 2019
Some weeks ago EE Labels produced a beautiful label with the Nike logo. A secret job… even to us not all details were told. We were surprised and proud to see our labels attached to the bags of our National Team. The outfits of the soccer women say a lot, with the inspiring quote on the woven labels "Don't change your dream, change the world". A great quote of Worldcup 2019!
Amsterdam based design studio "The Invisible Party" took care of the entire concept, in collaboration with Nike and EE Labels.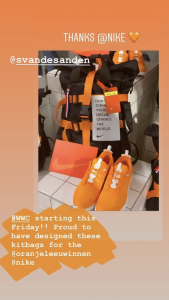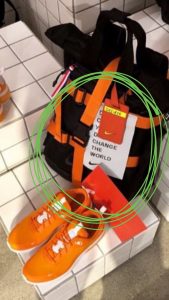 A beautiful addition to our portfolio!
But also a great inspiration for other customers.This branding concept illustrates how a product or event, with the right choice of labelling, ribbon and tape, can be "customized" to something unique. Customize a standard item, and make it special with your logo or name of your brand.
Of course we wish the Dutch National Team all the best during Worldcup 2019.