Custom facemasks with logo
Early in March, during the outbreak of covid-19 in Europe, EE Labels, Fashion Tech Farm and Technical University Eindhoven joined forces in developing and testing consumer facemasks.
Over the last months the facemasks were further developed and now many companies and institutes wear our facemasks with their own logo. For example the University of Maastricht ordered facemasks for all of their students and employees.
Interested in ordering a facemask with your company logo? Let's get in touch!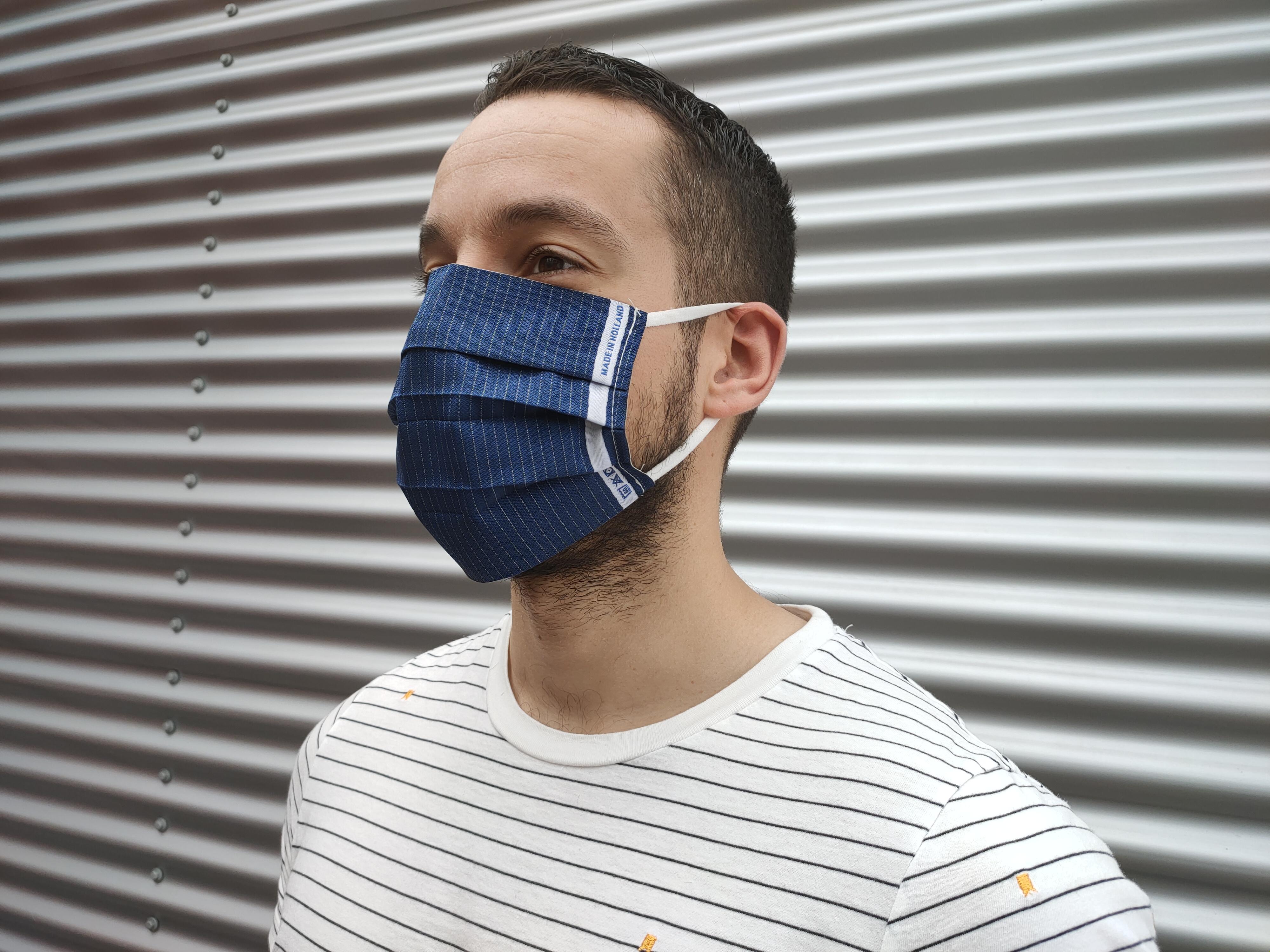 Testfacility facemasks at TU/e
At TU/e, the Darcy lab is fully equipped to measure the performance of facemasks. With this testing method we check the amount of particles that are blocked and also the comfort of the facemasks.
Another important quality that the facemasks should have: breath comfortably, which makes it comfortable to wear the facemasks for a longer period.
Dutch Design facemasks: GRADIENT PRO
Dutch Design Week 2020 is fysically cancelled, but online, by following the Social Media of Fashion Tech you can still take a look. We present our GRADIENT PRO facemasks. For this masks our director Marc Evers was inspired by the colorful Dahlia's in his wife's flower garden. You find the result below!
Our facemasks can be ordered individually or in sets of 3 at the Nominette website.