Free label samples at EE Label Factory
Finding it hard to choose between a woven or printed label, want to see and feel the material of the hangtags in real life first, or don't know exactly what type of label you want yet? Then just request a free sample bag first!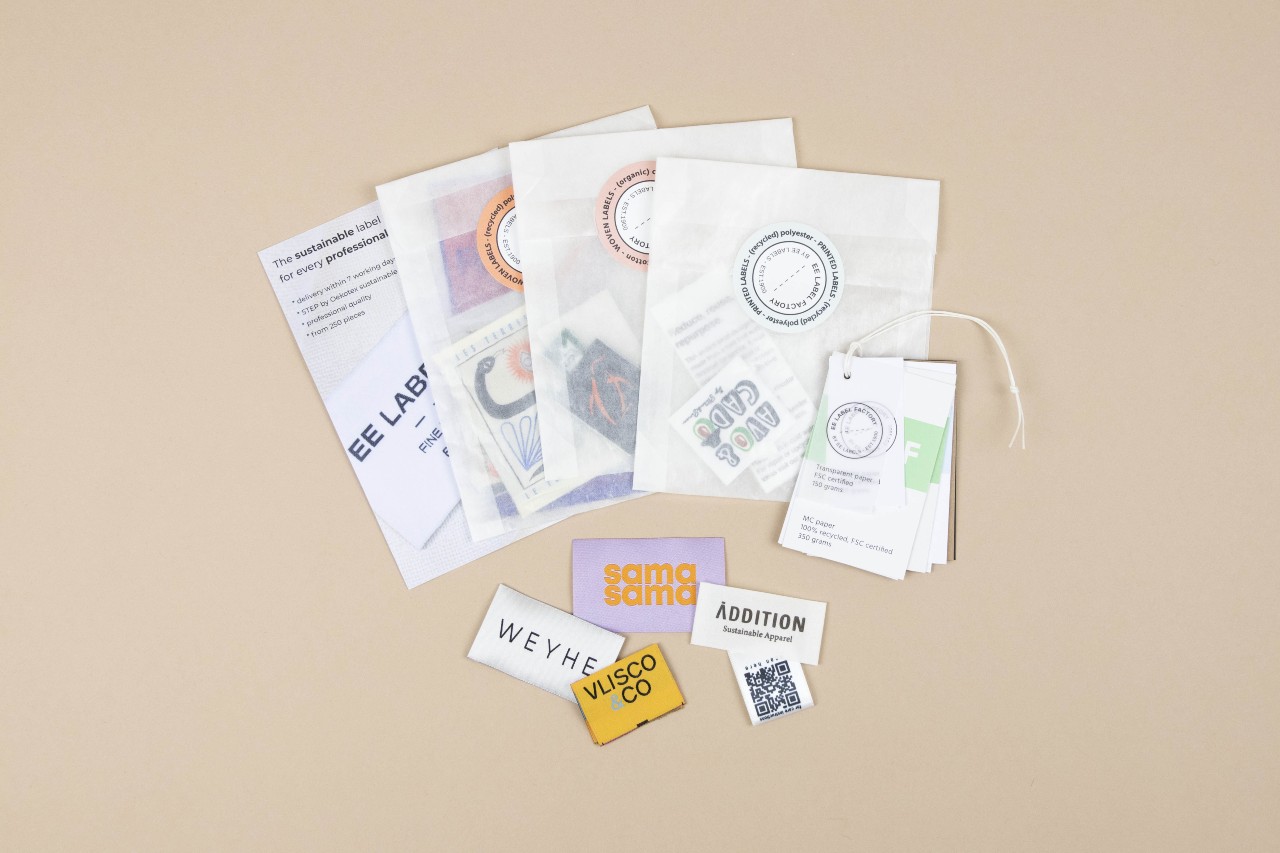 Fast delivery
With our own factory, we guarantee super fast delivery times and personal service. All items are presented to the carrier within 7 working days after payment.
Small quantities
At EE Label Factory you can order labels from as little as 250 pieces!
Sustainable labels
EE Labels is the 1st European label manufacturer with the sustainable textile production certificate.
EE Labels attaches great importance to sustainability and Corporate Social Responsibility. The use of Newlife™ yarns and OEKO-TEX® Standard 100 yarns is an important example of this. Our weaving machines also run on 100% green electricity.
By signing the Covenant on Sustainable Clothing and Textiles, we and other companies have taken steps to increase sustainability within the textile industry. In January 2017, we were tested against the strict standards for STeP certification and in 2019 we managed to reach level 3. By achieving this score, EE Labels is the first manufacturing company in the Netherlands to meet this standard, something we are very proud of.
Multilingual customer service
We consider not only a good end product but also the corresponding service essential. EE Label Factory is therefore always available for questions, additional information or problems afterwards. You can reach our multilingual customer service by mail or phone on all working days from 10.00AM-16.00PM.