Summer production closure 2020
Staycation to recharge the batteries or going abroad? Of course with some cute facemasks in your suitcase.
Our customer service is available all summer! The production is closed and will restart on August 17th.
On behalf of team EE Labels we wish you a great summer!
Live to surf – woven label with digital print 
A multi-coloured label – the combination of weave and print makes this an extra special edition. The palmtree and text are woven, the beautiful sunset is digitally printed. Looking for a special label for your (clothing) brand? Get in touch! Contact us >
.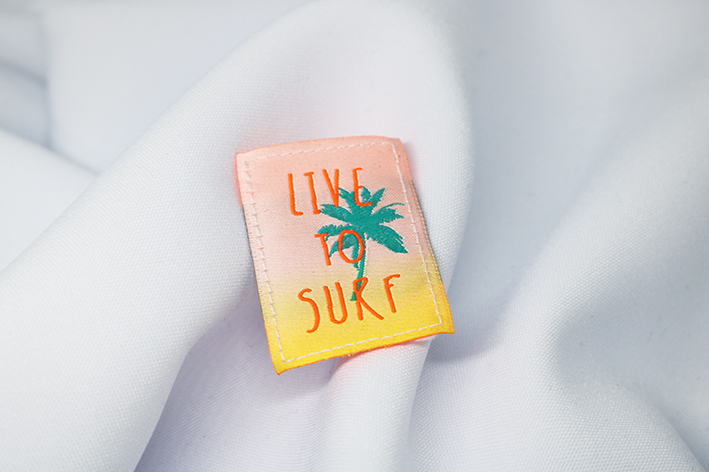 Free ride – luxury hangtag of cardboard with a woven extra tag
A hangtag attached to your product is the fisishing touch! With a hangtag your product stands out and gets more attention in the store. Of course even more if the hangtag has a special dimension, bright colors a beautiful paper quality or even a hangtag of textile attracts the eye of the customer.
Looking for a special label for your (clothing)brand? Please get in touch.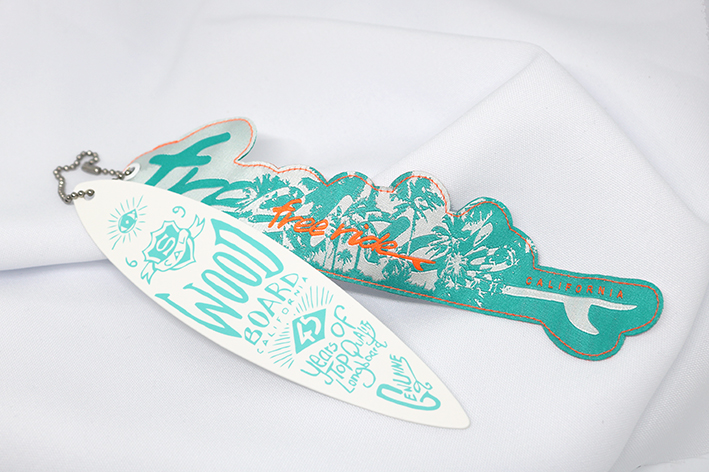 Meer inspiratie > bekijk meer ideeën voor de branding van je product