Trend report Première Vision
After many months it was great to be back at the fair and in the city. Première Vision is the source of inspiration and creation and creator of encounters and business accelerator for the global fashion industry. Suppliers present their collections, professionals discover new opportunities. The atmosphere was good, colourful and happy with a brass band playing its tunes. 🎺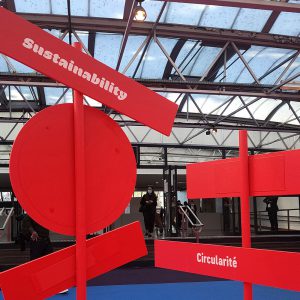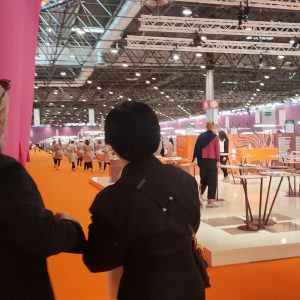 TRENDS AND IMPRESSION
The overall impression regarding trends and products at the fair: we've heard comments like "not much news" and "lack of innovation".
Happy to see where we stand as a company, ahead of trends, on our way to circularity.
Conclusion for our customers: Stay on the track! Choose the right materials to produce mono-material (100% natural products or 100% synthetic) and think about communicating the content of your product.
🍃 organic labels of 100% cotton
🍼 recycled PET labels of polyester
📱 QR codes with a product passport
LUXURY BRANDS
And spotted at LE BON MARCHÉ : many many many woven edge labels. A beautiful quality for luxury brands.