RFID technology in labels
Due to our expertise in the design and production of high-quality woven labels, we are the preferred production partner for the Swiss firm Tex Trace, that developed the first woven RFID brand labels.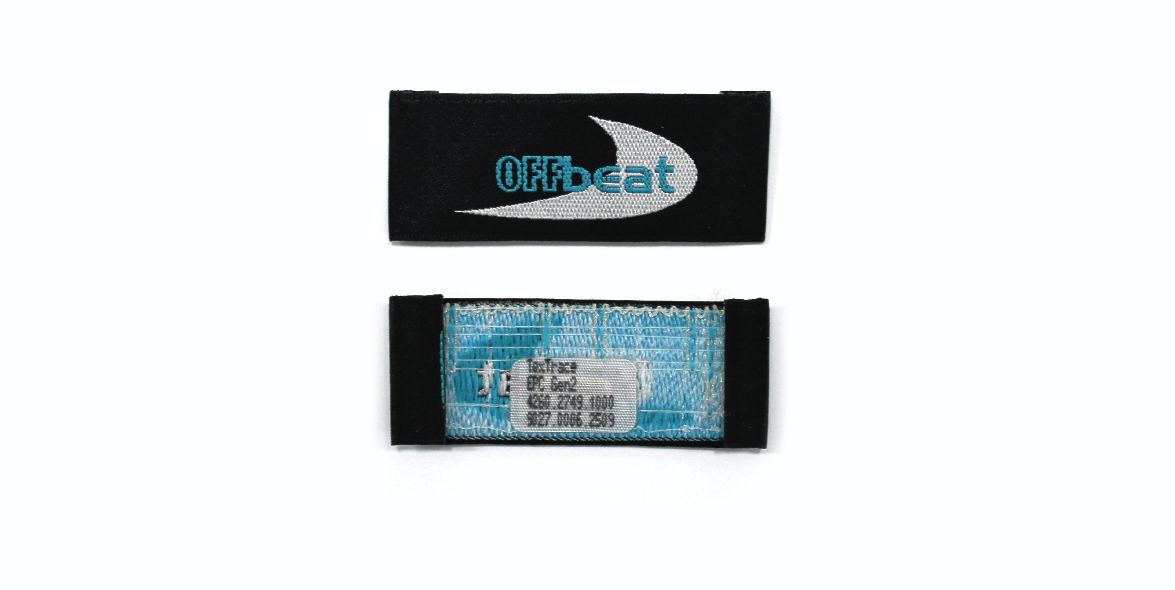 What is RFID?
RFID means Radio Frequency identification; a technology to identify items using radio waves. Compared to 'traditional' barcodes with rfid it's possible to read hundreds of items per minute and it can be read a distrance. Items can be read while they are not directly visible. Each product has an unique number, enabling to track individual items.
By weaving in a radio frequency antenna and integrating a tiny chip via a fully automated production process, we can produce completely integrated RFID labels. Your information is then permanently linked to the product via the label, and the label is even suitable for fashion wash such as stone wash items.
You can then access information on bulk shipments as well as individual articles, thereby ensuring that you always have an exact and accurate overview of your stock on hand!
Other benefits of RFID in your label
Verifying brand authenticity as the RFID chip is permanently connected to the original product
Theft prevention as alarm gateways pick up RFID signals
Expanding the brand user experience, for example by showing in-store recommendations on information pillars
RFID for Fashion in the media
Read here about the first pilot or visit this experience center in Düsseldorf (Germany)
Are you really interested in RFID Labels? Watch this movie from Textrace.
More questions? Our RFID-specialist e.heymans@eelabels.nl can help you!