EE Labels contributes to the circular mattresses by Auping
We are pleased to be able to contribute to this beautiful new product by Auping as their supplier of labels and mattress ribbons. Our mattress ribbons, made from New Life Yarn, consist of only one material and have been developed to make sure no finish has to be applied on them. In this way, we are proud to be able to contribute to the circular Auping project.
Auping is bringing this new mattress onto the market in collaboration with DSM-Niaga. Through the choice of materials and the modular design Auping realizes a fully recyclable mattress.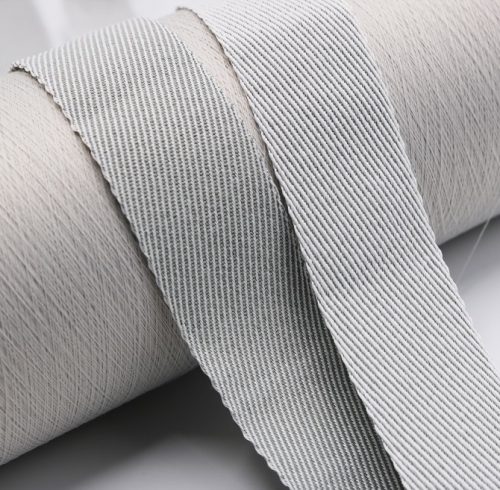 Auping and DSM-Niaga jointly developed an innovative solution in the field of modularity, healthy materials and a closed production chain. This fits seamlessly with the vision of EE Labels.
Auping CEO Jan-Joost Bosman describes the working methods of his company: "Comfort and body support have played a crucial role since the foundation of Auping. Over time, our focus has shifted from the product to the service we offer people every day: a good night's sleep. This new focus went together with challenges in the field of design such as the airflow through the mattress, the replacement of obsolete parts and the impact of various elements on our sleep and health. "
Kelly Hall, managing director of DSM-Niaga adds: "Conscious of the fact that most mattresses end up as waste, we have combined DSM-Niaga's knowledge of materials with Auping's commitment to quality and comfort, which is why we only use materials of which we know that they do not have a negative impact on our health, which are fully recyclable into new mattress parts and are connected in a reversible way. "
The mattress ribbon which EE Labels developed for this innovative mattress contributes to Auping's sustainable way of producing. It is a good example of a local-for-local collaboration in which we do not only supply but also cooperate to find the best solutions.