Smart office chairs promoting an active working posture by EE Labels
Last summer, our EE Labels office was extensively renovated. Apart from choosing fresh colours for the walls and opting for a different logistical layout, we decided on new desks accompanied by ergonomic office chairs to reflect the importance of a correct sitting posture.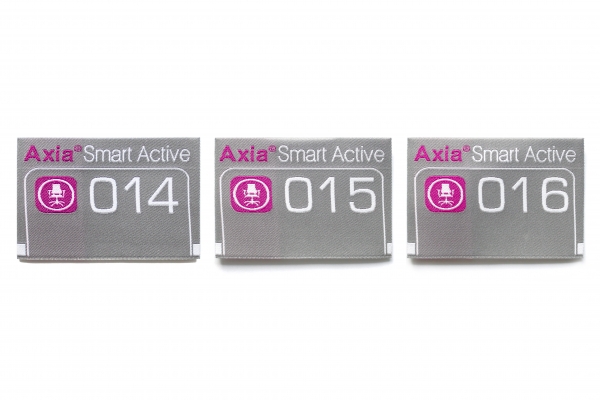 What makes our office chairs special is that they are smart office chairs, made by BMA Ergonomics, with EE labels collaborating as an innovation partner in their development. Using a smart label the chair is able to analyse the sitting behaviour of the user. Coupled with an app it will then advise the user on how to improve their active working posture.
The USPs of this smart office chair include:
The Axia Smart Active gives direct feedback through a personalised app by sending a vibration signal to the seat cushion.
The office chair increases your awareness of your occupational sitting behaviour.
This office chair helps you to be more active during your working day.
Axia Smart Active, what is it?
The Axia Smart Active is an ergonomic Axia 2.0 office chair that ensures that you sit in your optimal position. It is also much more than this; it's an entirely new, innovative sitting system in which the areas of ergonomics, technology and sustainability have come together. Smart Active technology is built into the chair which can send a vibration signal when time is up for a short break and to get out you of your chair.
Smart Technology
All ergonomic office chairs from the 2.0 series can be equipped with the innovative, patented Smart Technology. The aim of this sitting system is to promote an active work style by giving direct feedback on your sitting behaviour. The label that contains this technology was co-developed by BMA and EE Labels.
The Axia Smart Active App in combination with the label
Every user is unique and this is where the Axia Smart Active office chair comes into its own. Coupled with the Axia Smart Active App it will give you bespoke advice on how to improve your work style. All you have to do is install this free app on your smartphone to connect it to the unique signal from your chair, woven into its label.