Pitti Uomo – labels, ribbons and patches
Pitti Uomo, thé international fair for trends in men fashion and accessories – always a good idea. This time we got very lucky, seeing ribbons, labels and patches everywhere.
This started at the airport: in the duty free our labels were attached to the beautiful bottles "Bols Corenwijn", a superior old jenever from the world's oldest distillery, bottled in "our" Amsterdam.
Upon arrival in Italy a delegation of the Italian army welcomed us with beautiful woven name tapes (yes we also produce these, www.legernaamlint.nl) – labels really are all around!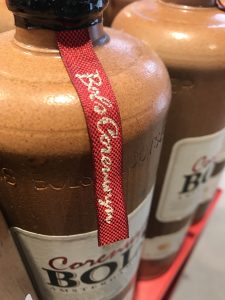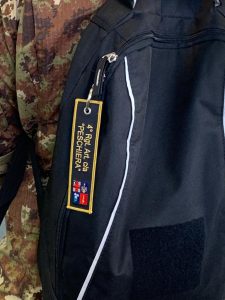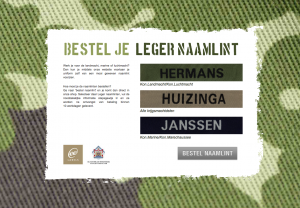 In the picture
Brands like OFF-WHITE and Stone Island put labels "in the spotlight". As long as your logo or brand name is visible – at the outside of clothing. In an extreme way, with a woven ribbon that repeats the logo of the brand, or more subtle. ACNE chooses a smiley for their hoodies, T-shirts and sweaters.
One things is clear: labels can be shown!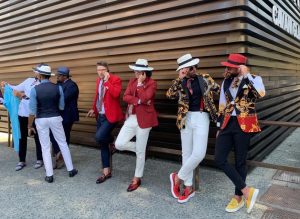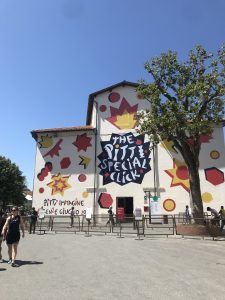 At fashion heaven Luisa Via Roma, the best conceptstore in Florence, we spotted this neon yellow dress of Balenciaga, with the striking and stylish detail – a brandlabel – on the shoulder.
Also shoes with hangtags and labels in bright orange of the super trendy brand OFF-WHITE were seen.
And finally; the classy shoes by Gucci with a beautiful multicolored woven ribbon.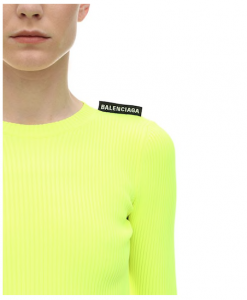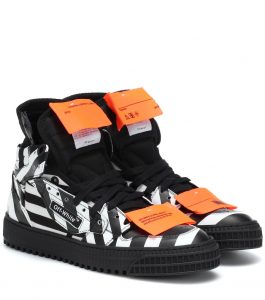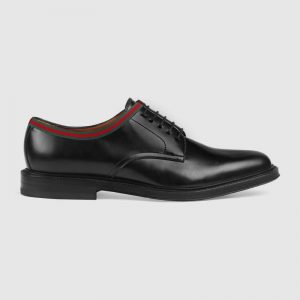 Storytelling
The story behind your brand is and will remain an important marketing tool. So storytelling – and of course you tell about the people behind a beautiful product. How to communicate your story, other then through a label? If the label is produced in The Netherlands – even better! At our factory in Heeze we produce the most beautiful products in a conscious and sustainable way, with recycled yarns.
Did you know we are the first STeP-certified textile company in Europe?
Recipe for succes
We believe that mindset, spirit and the people behind a brand are the key to success. That is why we like to meet our customers; a partnership is where a good supplier-customer relationship starts. During Pitti Uomo we organized a poolparty for customers and contacts at a beautiful location: the rooftop of The Student Hotel, with the perfect view at the duomo and green hills of Firenze.
A big succes – not júst because of the view.
Interested in a collaboration with EE Labels? Get in touch.