Dutch Design Week 2023 – 21-29th of October: visit our exhibition
Dutch Design Week 2023 Eindhoven starts Oct. 21st. Design, technology, craftsmanship and innovation come together during Europe's biggest design event. EE also presents the latest developments in smart labeling and textiles. This year 3D weaving is in the spotlight, alongside highlights of the past 5 years. From October 21-29 you can find our exhibition at Kazerne, Eindhoven during Dutch Design Week.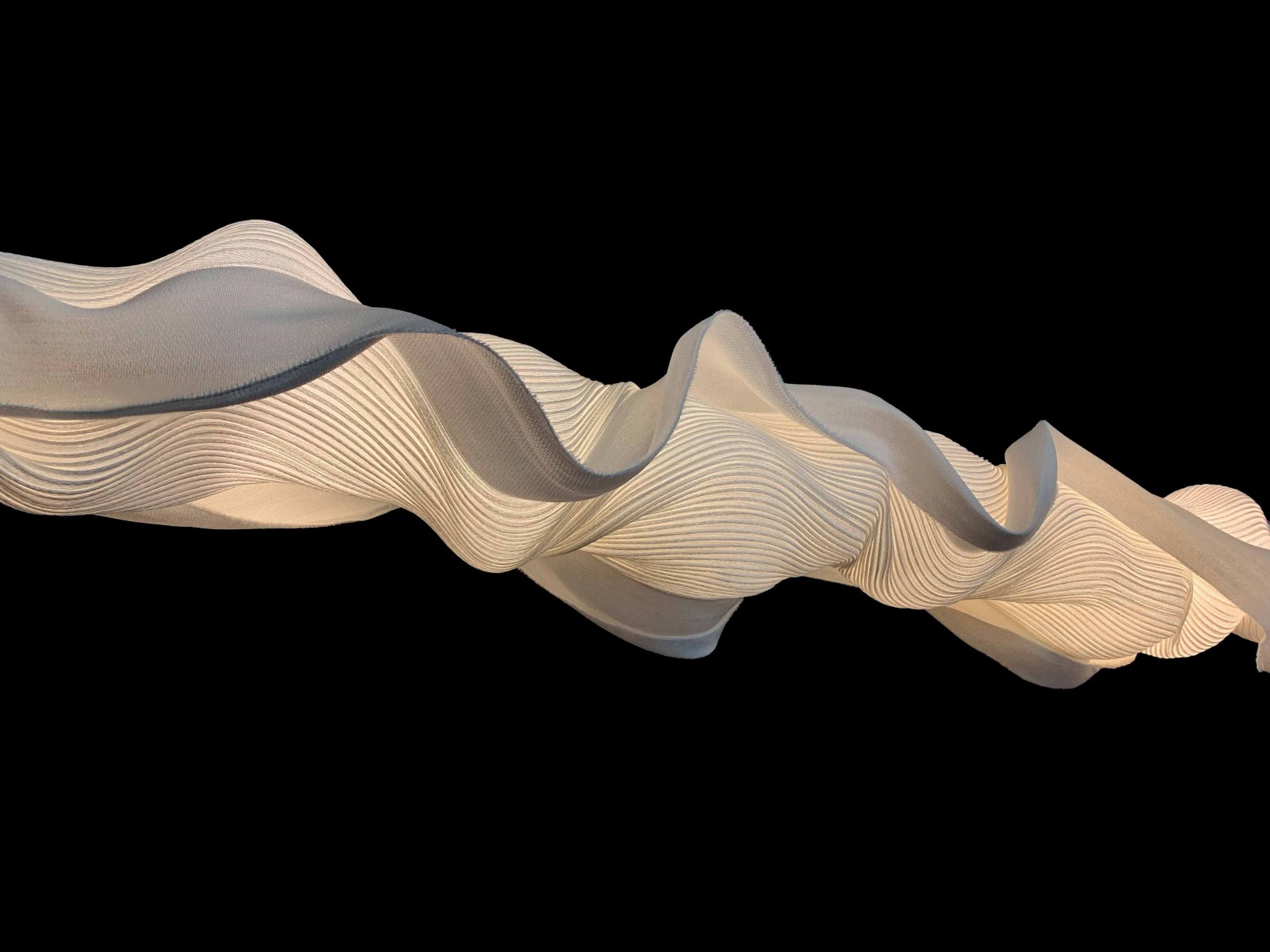 3D weaving: fashion and interior products, made out of one piece
3D weaving is making a product out of one piece. The fabric comes off the machine flat, but consists of multiple layers. After cutting or lasering the shape, a 3D product is created including edges, which makes it a product that requires only minimal confection. The production process becomes shorter, a confection step is skipped and/or transport is avoided. This makes local production easier and more affordable.
EE already made a 3D woven backpack, pants, dress and cape. Designer Henrik Vibskov showed a 3D woven coat that we developed on the catwalk in Copenhagen. In collaboration with Kelly Konings, this year we will show a 100% cotton sports jersey, woven in one piece and directly wearable from the machine.
Designers Marlou Rutten and Marieke van Ven developed a beautiful lamp using the same principle, woven with paper yarn. The 3D weaving technology has been patented by EE Labels.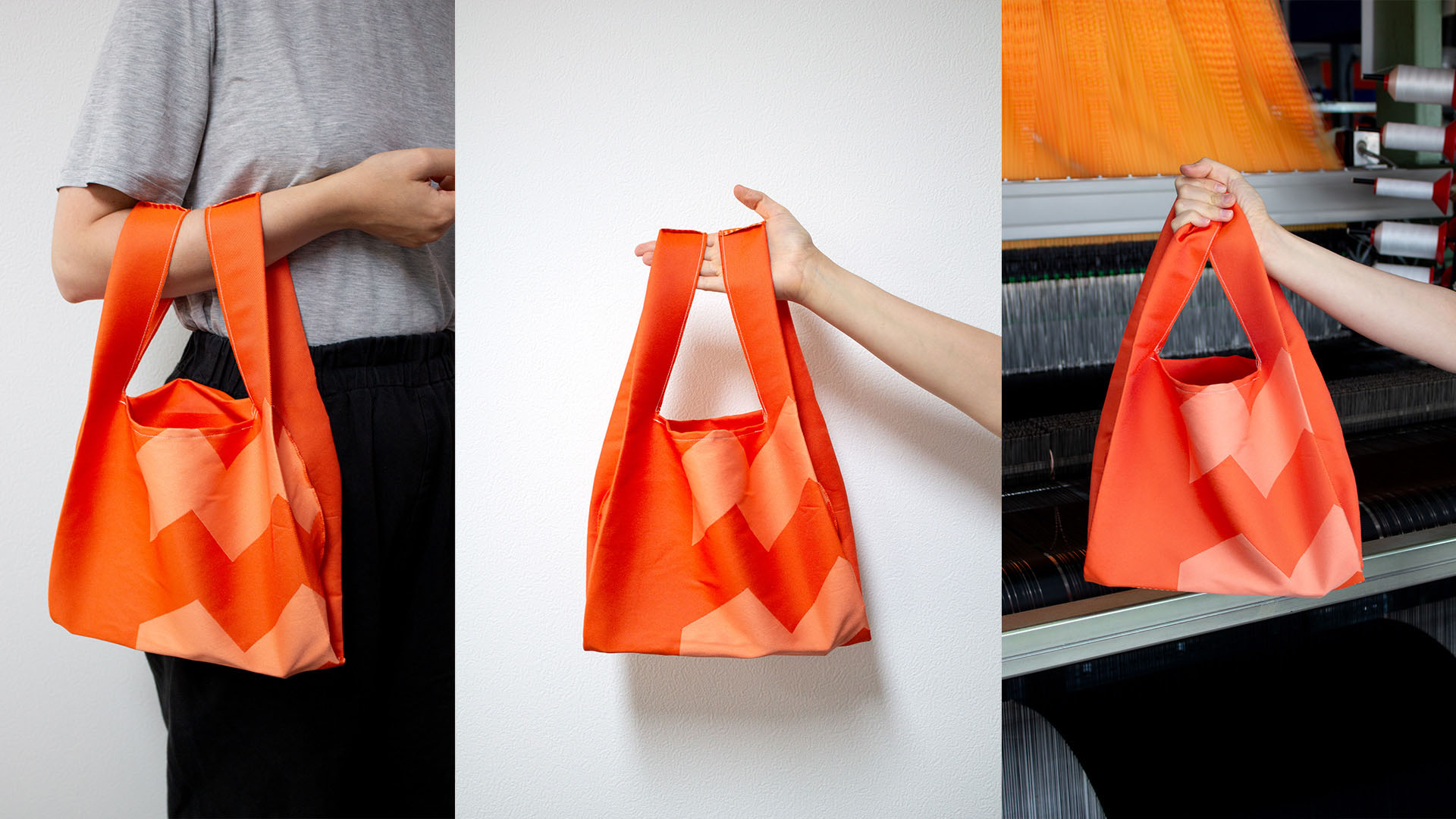 EE highlights from the last 5 years
After 9 years, EE is back at the Kazerne, where our very first exhibition took place during Dutch Design Week. A good reason to present the highlights of the past years, such as the wall covering for the royal family, the covering of 110 hotel rooms in London, thousands of labels with unique numbering for New Balance and our recent collaboration with unique QR codes for Tricorp Workwear.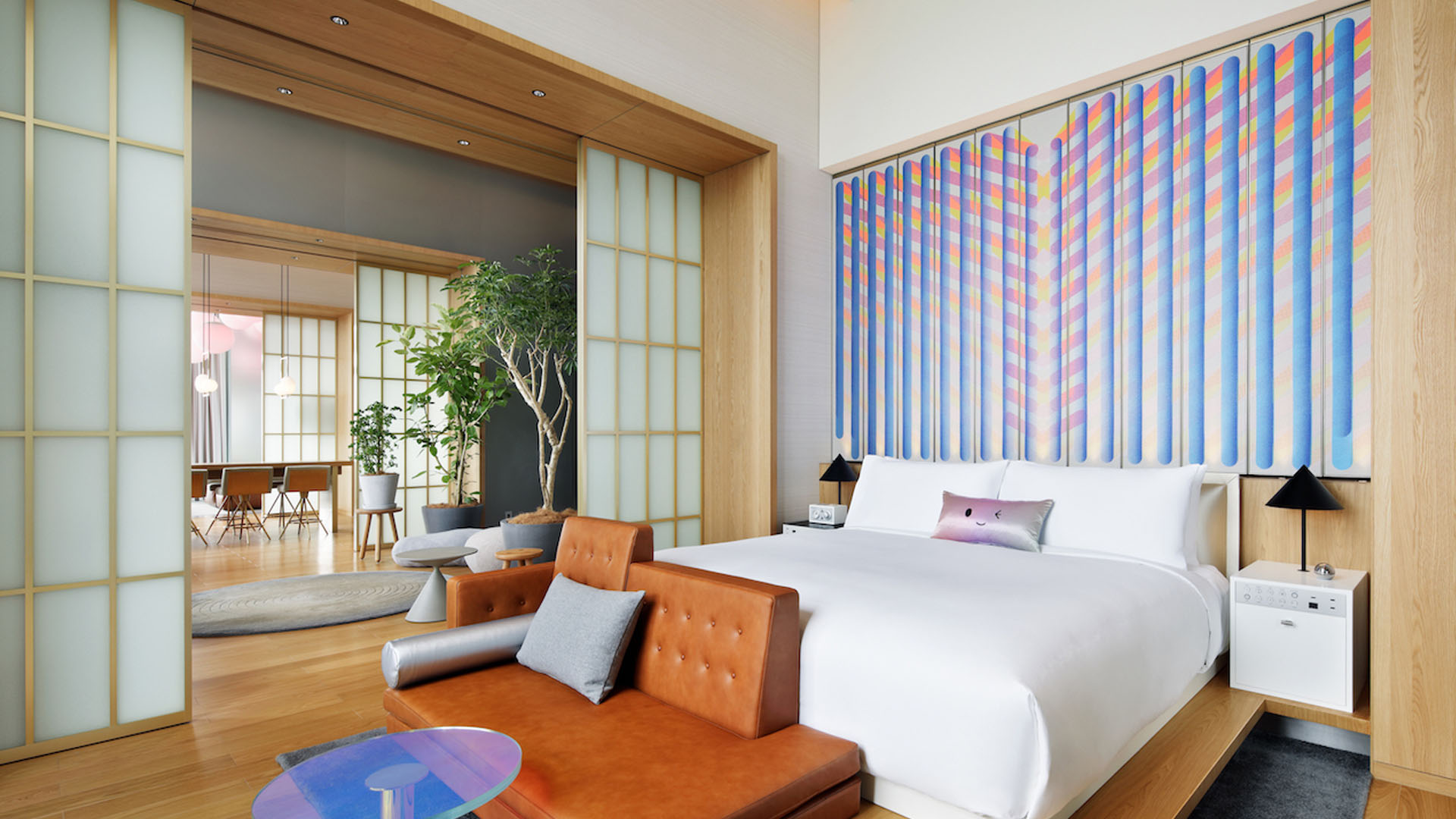 Exhibition Dutch Design Week at Kazerne Eindhoven
Kazerne is the home of design in Eindhoven. Here you will find exhibitions, a store, lectures, food and drinks and a hotel, all under one roof. EE exhibits in a private space with entrance through the store. Visit our exhibition from October 21 – 29: Paradijslaan 2-8, Eindhoven (map no. F7).
EE Labels has been a friend of Design Academy Eindhoven since 2000.