First adopters Paptic: from COS to 5 Parisian luxury brands
Soft, re-usable, CO2 saving and fully customizable. Paptic is the sustainable packaging alternative for brands. From workwear supplier to webshop, from sportswear to bed linen. Looking for packaging without plastic? EE offers the sustainable alternative for plastic packaging.
COS, &Other Stories and 5 Parisian luxury brands choose Paptic
Web orders are often being shipped in big boxes. Not handy, because where do you leave all this cardboard? Also not so great for the environment, as simply less packages fit in a bus when you're shipping air. EE is always looking for solutions with minimum impact on the environment, protecting it for the benefit of future generations.
Therefor we launched our new product: Paptic packaging. Popular in Paris (5 of the Parisian luxury brands developed their custom Taptic packaging) and also retailers COS and &Other Stories belong to the first adopters of this sustainable packaging material.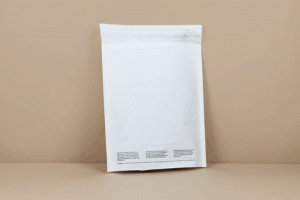 CrossHatch Performance Wear launches Paptic for weborders
Workwear, it might not be the first branche you think of but also this product is being ordered online more and more. CrossHatch Performance Wear produces denim for the workwear market. And not just any kind of denim. CrossHatch is screening production partners on several subjects, including ecological and social working conditions. The collection is made out of cotton for 100%, a natural product that is completely degradable. The CrossHatch collection can be ordered online, and is delivered in a beautiful, full-colour printed Paptic packaging: https://www.crosshatch.shop

Paptic packaging for your brand or company
Looking for sustainable packaging for your webshop or brand? Paptic is the perfect alternative for plastic packaging or cardboard boxes. Order a 100-grams mailer with double closing for your weborders, of course fully printed with your logo and PMS-colours, available from 5000 pieces, mail to: info@eelabels.nl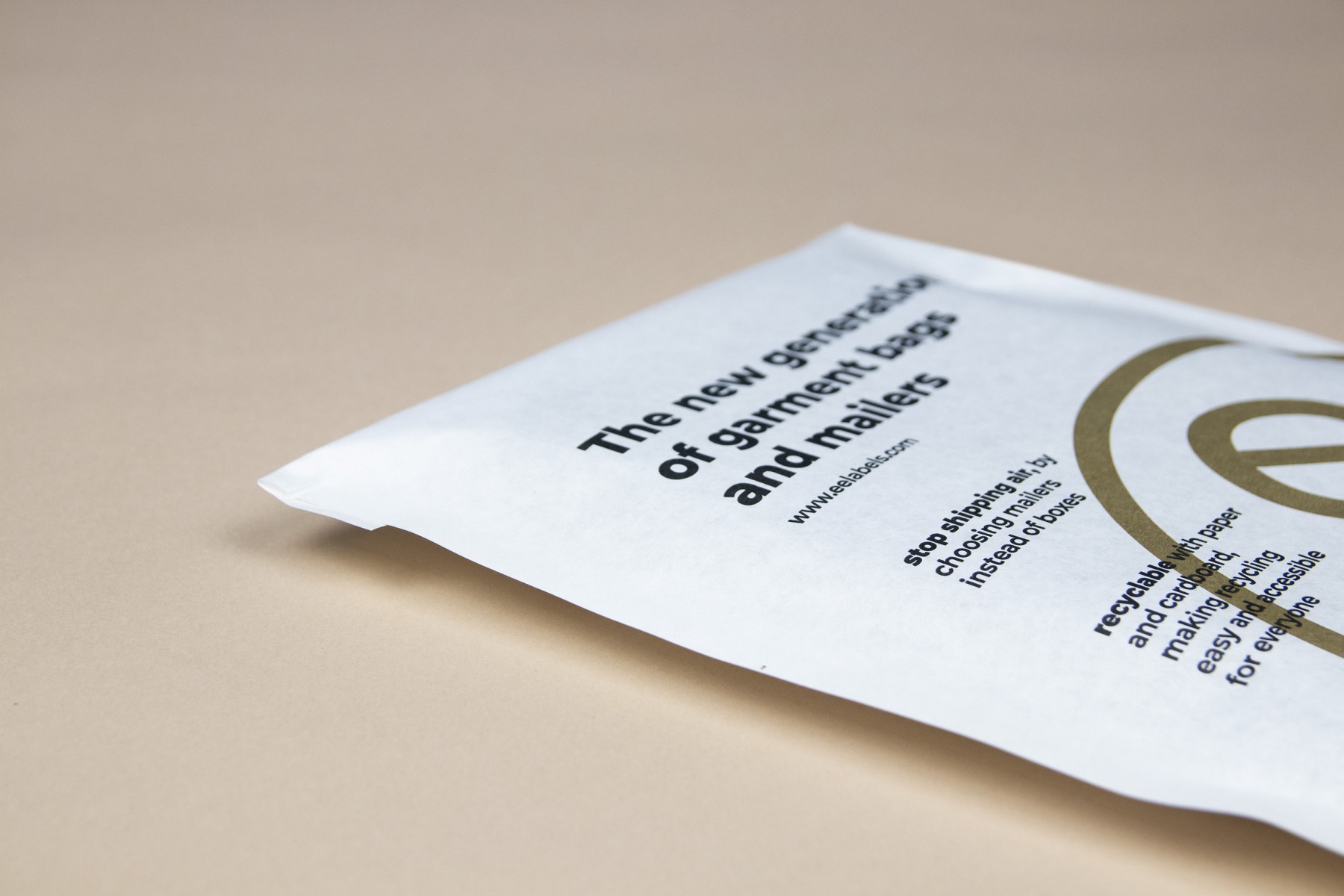 Sustainable packaging in small quantities? Available via our EE Label Factory webshop